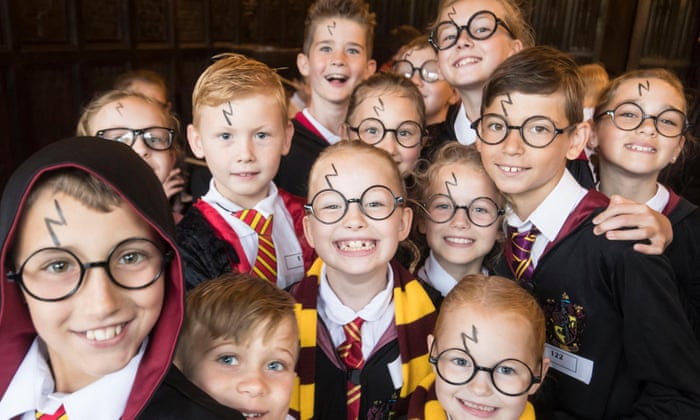 Nearly 700 children dressed as Harry Porter gathered gathered to celebrate 20th anniversary of Philsopher's Stone thereby setting a new Guiness World Record for the gathering of people dressed as Harry Porter according to a report by the Guardian UK
According to the report, a gathering of 676 children wearing wizard robes and round glasses from 11 Bolton primary schools filled the lawn at Smithills Hall on Friday in an attempt to beat the Guinness record.
The previous record of 521 had been held since 5 March 2015 by Tanbridge House school in Horsham, West Sussex.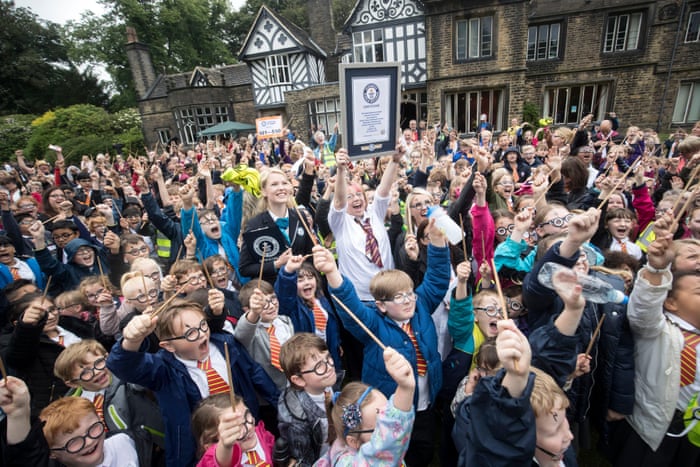 Adjudicators from Guinness stipulated that every child had to be wearing a Gryffindor tie and glasses, with a wand in their hands and Potter's trademark lightning scar on their foreheads.
The pupils had to to stand together for five minutes before they could celebrate breaking the record. Each participant was given a copy of Harry Potter and the Philosopher's Stone.
John Byrne, Bolton council's cabinet member for culture, described the day as an amazing achievement. "We're honoured and thrilled that Bolton has played such an important role in breaking this world record," he said.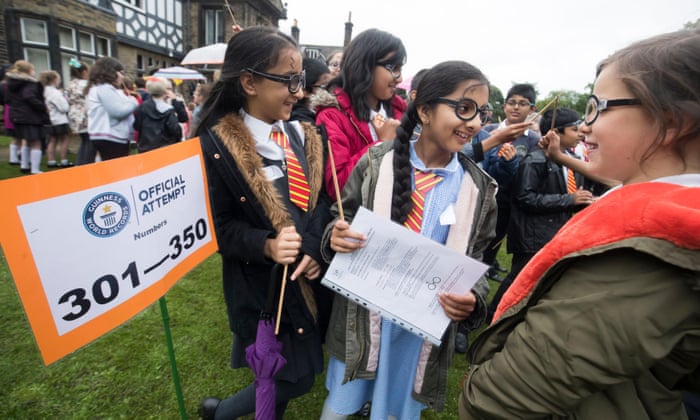 "We love a challenge in Bolton, so when it came to this opportunity, we knew that our children would rise to it. We have a wizard librarian who cast her spell to make this happen – Anne Burns has played an integral part in organising this, and a massive thanks must go to her, along with all the children and teachers."
Click Here to read more.